Vintage 2016
Langhe Nebbiolo DOC
Tasting Notes
Langhe Nebbiolo is a wine that combines body and elegance, lends itself to aging and is one of the most representative grape varieties of our territory.
Work in the Nebbiolo vineyards starts in the winter with the pruning of the vinesand goes on with allegation, cleaning and cutting of the branches and ending with harvesting during the month of October.
Colour: red, not so intense.
Fragrance: delicate and fruity.
Taste: dry although dense, with a delicate fruity taste such as raspberries.
Ageing: it becomes velvety and soft.
Temperature: 18 – 19°C
Gastronomic combinings: fondues, risottos and meat dishes.
Basic Information
Product name: Nebbiolo Langhe DOC 2016
Cépage: Nebbiolo
Appellation: Nebbiolo Langhe
Classification: DOC
Color: red
Type: still
Country/Region: Piedmont – Italy
Vintage: 2016
Alcool percentage: 14.50%
Sugar rate: 0.5 g/l
Number of bottles produced: 6,000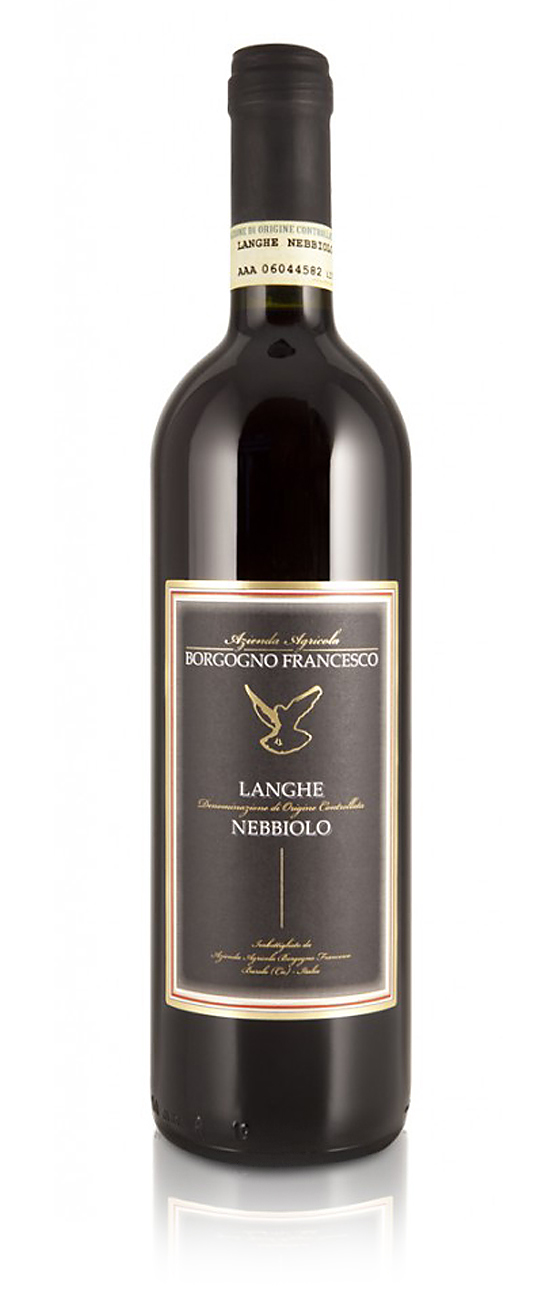 Winemaking
Method: the wine-making goes through a light pressing and separating; fermentation at a maximum temperature of 26-30°C. for 10-12 days and 2-3 remountings a day to leach the dregs. Nebbiolo is a wine obtained with a lightly extracted fermentation. Ageing comes about in tonneaux (500 liter) for about a 2/3 months, followed by bottling and a wait of at least 6 months in tilted bottles.
Temperature: 25-28°
Lenght: 8/9 days
Malolactic: –
Aging: in bottle
Wood type: French oak
Barrels type: Tonneaux
Aging time in wood: 2/3 months
Minimum aging in bottle: 6 months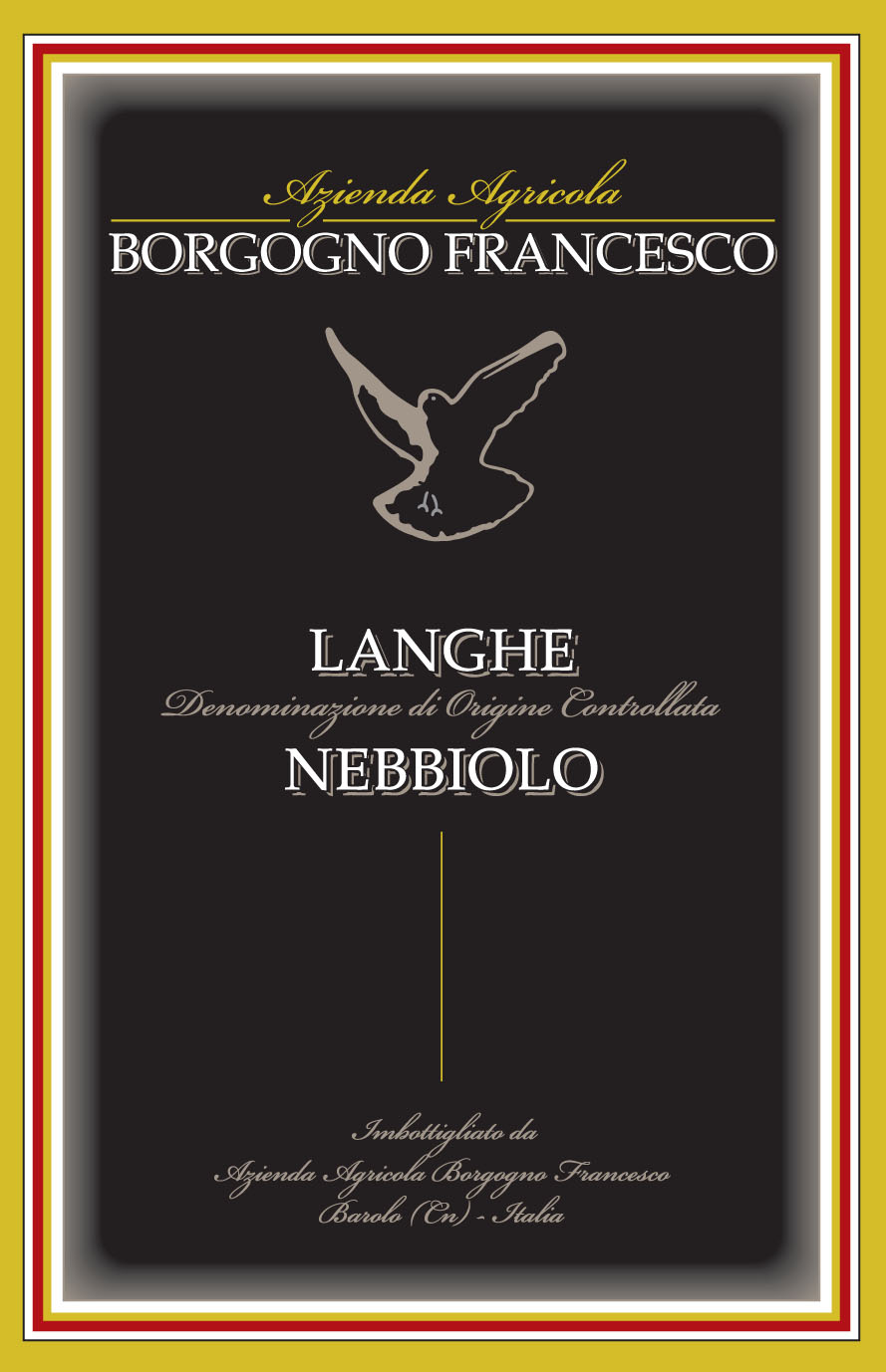 Vineyard
% of Grape/Cépage: Nebbiolo 100%
Soil: clay
Exposure: southwest
Agricultural method: susteinable agriculture without chemical products – mechanical weeding
Year of plantation: 1980
Date of harvest: October
Type of harvest: by hand
Chemical Analysis
Dry extract [g/l]: 25.8
Total acidity [g/l of tartaric acid equivalent]: 5.57
Volatile acidity [g/l acetic acid equivalent]: 0.51
Total SO2[mg/l]: 50
Free SO2[mg/l]: –
Packaging
Number of bottles per box: 6/12
Box size: 33x24x31.5 cm
Bottle
Empty bottle weight: 450 g
Date of bottling: 7 February 2018
Aging potential: 10 years
Cork size: 24×46 mm
Cork material: natural cork
Bottle type: Bordolese
Our Wines
Vintage 2021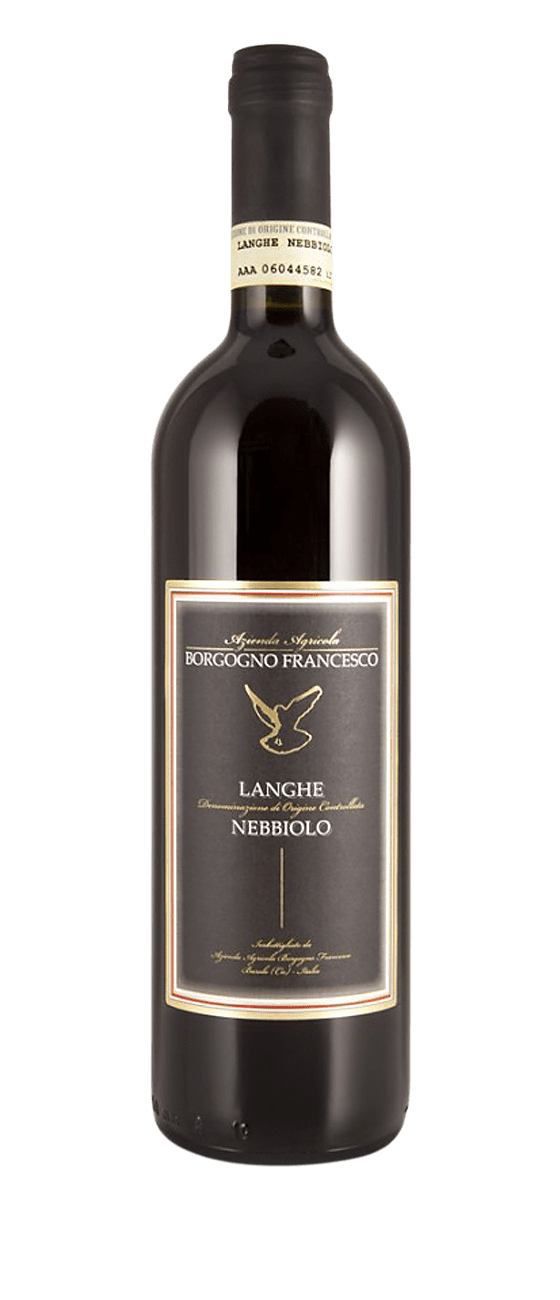 Vintage 2018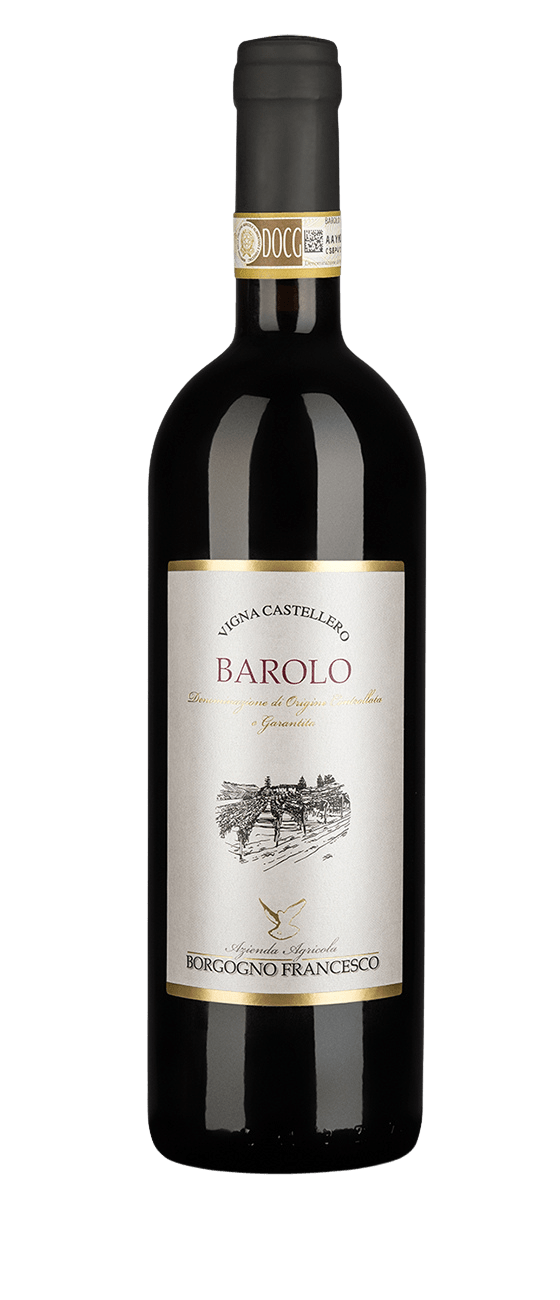 Vintage 2021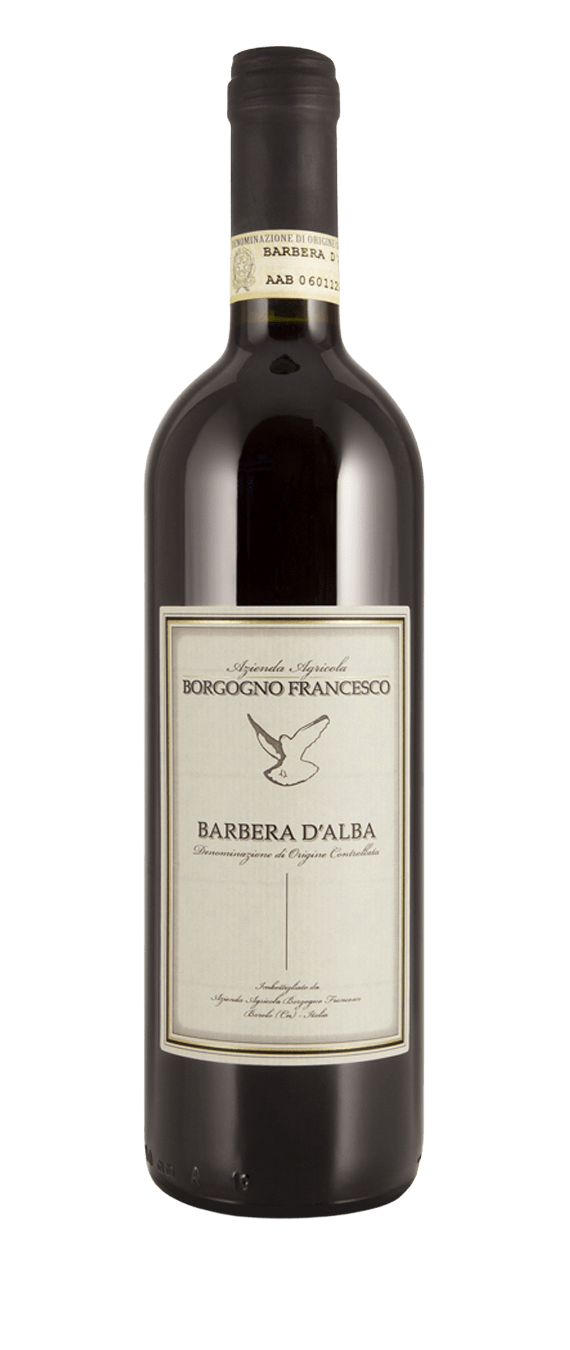 Vintage 2019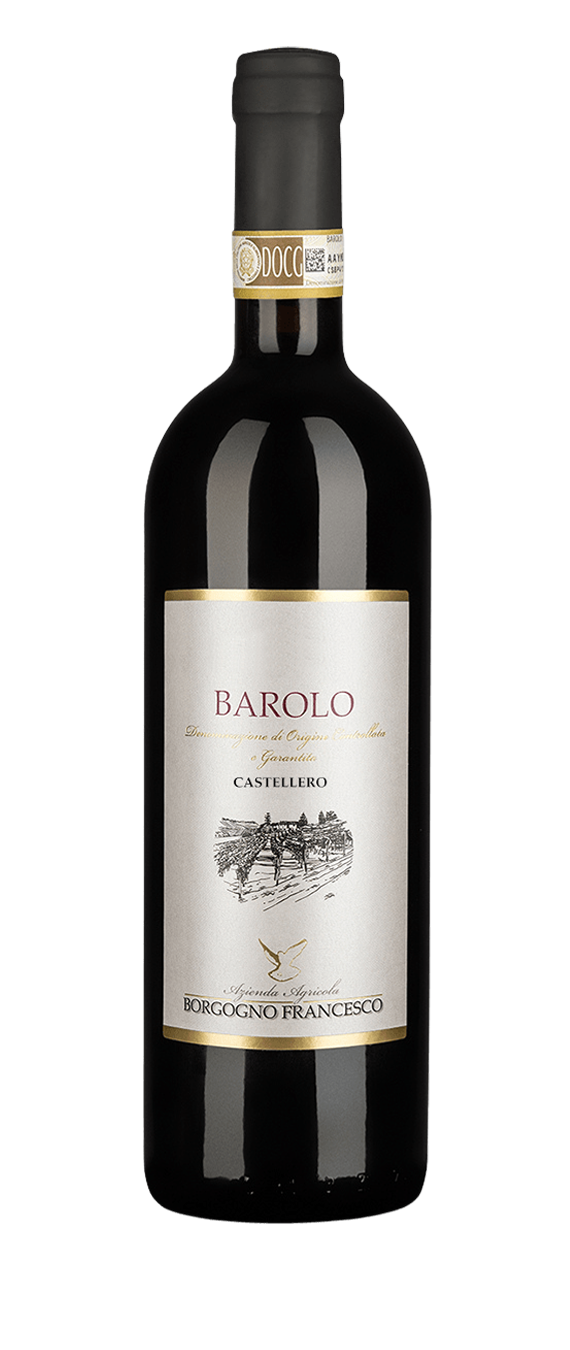 Vintage 2019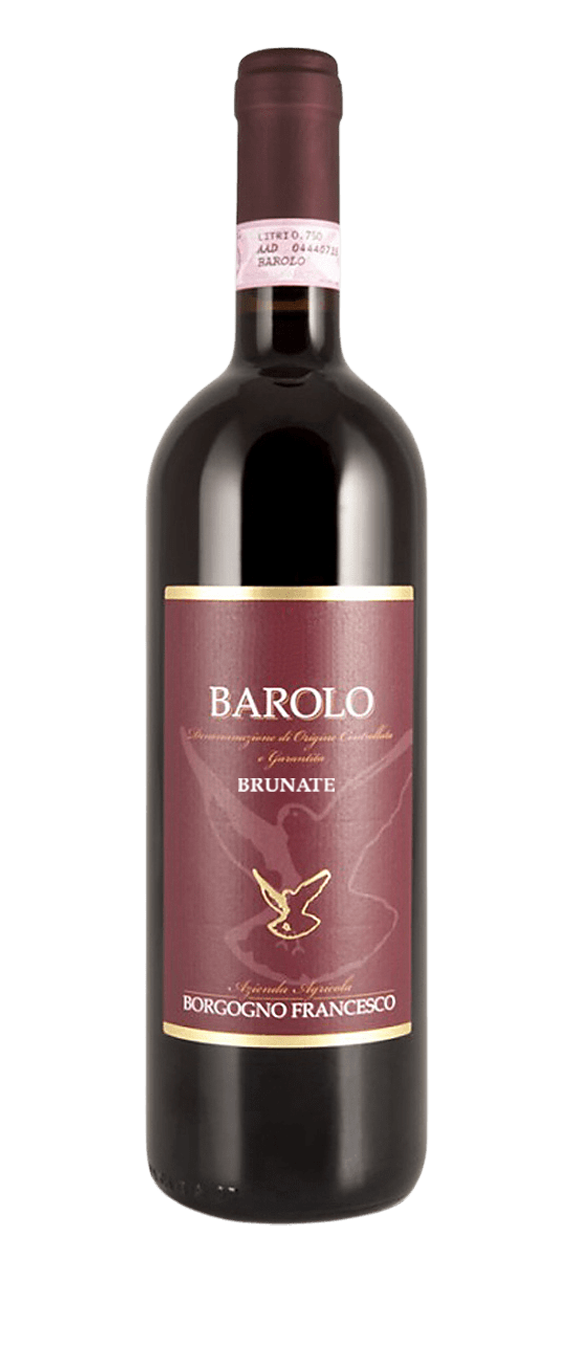 Vintage 2022